RP Fitness was born out of Rebecca's love of t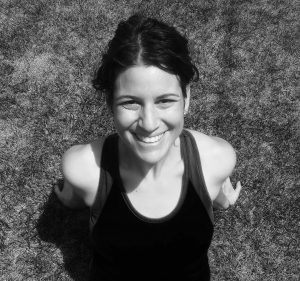 he positive effects on mind, body and soul that exercise and wellness can offer. As a hard working mother of two, a trainer, and as a non-profit executive, Rebecca understands the need to prioritize exercise in order to feel successful in parenthood, work, and life. She also understands the challenges involved in making time for it all. RP Fitness aims to offer its clients flexible and dynamic fitness options including traditional personal training sessions, small group classes, and parent & me personal training sessions. We want to work with you to get healthy, get fit, reduce stress, and feel ready to conquer your world from a strong foundation – body, mind, and soul.

Rebecca is an ACE certified Personal Trainer, a Fitour Group X Instructor and holds current CPR qualifications. As a certified trainer Rebecca specializes in weight loss, muscle gain, strength training, toning and athletic performance. She uses her vast knowledge and experience to design the most creative and effective training sessions for each individual client. When she is not

When Rebecca is not training or teaching, she is busy leading KEEN Los Angeles, a local non-profit that provides free opportunities for fitness and recreation for special needs youth.